Sullivan's Island is a residential island that offers a mix of older charming beach homes intermingled with newer construction to satisfy today's tastes.  No matter what style of architecture you admire, people choose Sullivan's Island because they seek a retreat from everyday life.  They desire a location which offers the best of home and vacation home.   Only 10 miles from downtown Charleston, Sullivan's Island is conveniently located between the Charleston Harbor and Isle of Palms making your commute to either work or play effortless.  If you prefer to stay within the neighborhood to grab a bite to eat, Middle Street offers many different restaurant and bar options.  If you walk into any one of these establishments on any given day you will typically find an eclectic mix of locals and visitors, young families and retirees.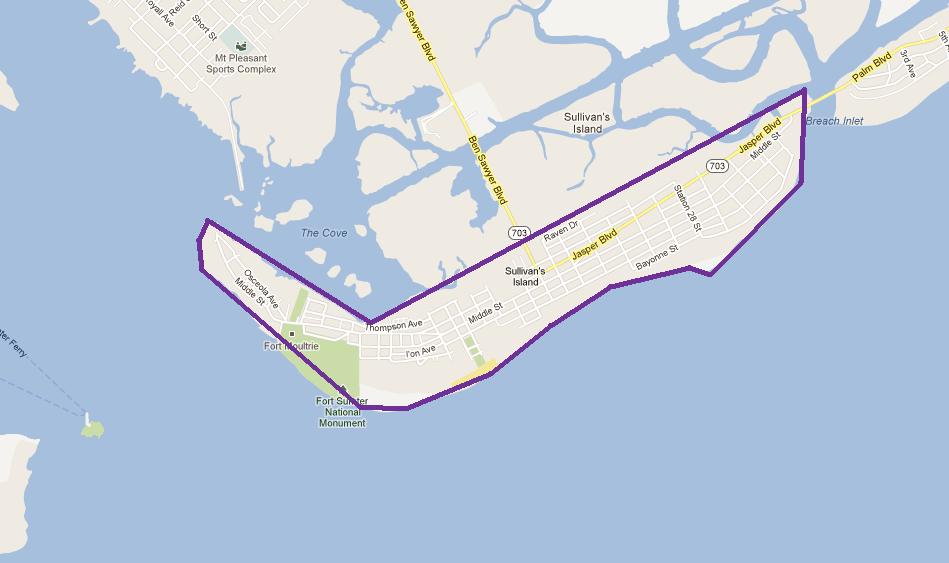 Fun Fact:  Edgar Allen Poe wrote his short story "The Gold Bug" while stationed at Fort Moultrie, which today is one of Sullivan's Islands biggest attractions.  The Fort is a National Monument, with significance in the revolutionary war of 1776.
Sullivan's Island offers something for everyone, whether you're looking for a waterfront retreat for daily living or a classic-style vacation home.  Sullivan's Island has been noted by the New York Times as being a noted beach community comparable to The Hamptons.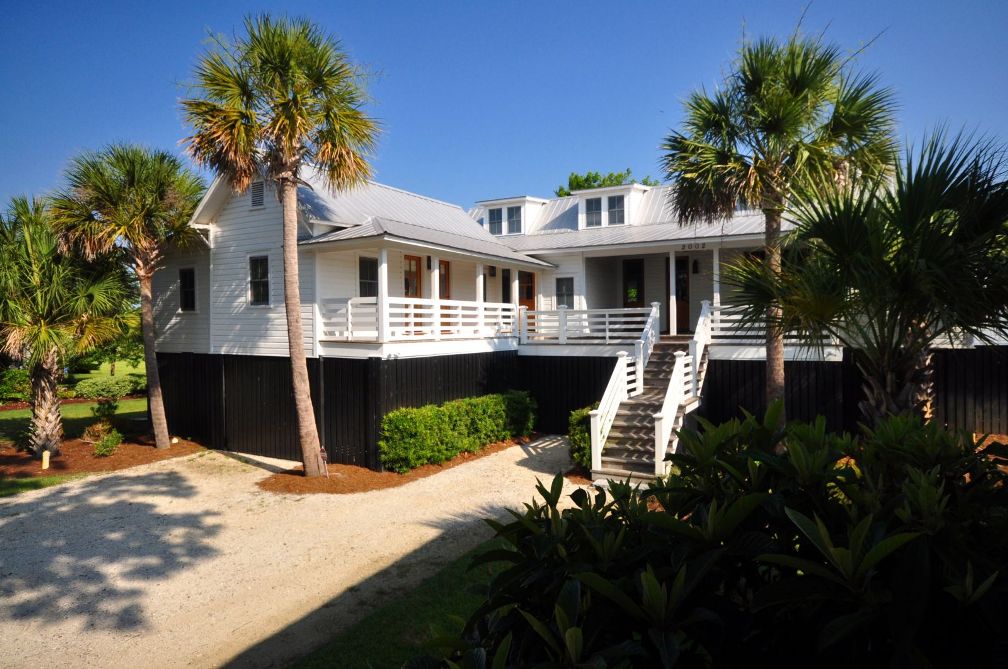 LIVE (Home prices & proximity to everyday conveniences)
Homes:
Sullivan's Island offers great opportunities for homebuyers who are looking for a primary residence or a second home.  Homes on Sullivan's Island are priced anywhere from $700,000 to over $5,000,000.
Grocery Stores:
The Co-Op – 0.3 mi – Gourmet Grocery & Deli
Publix – 2.3 mi –
Bi-Lo – 2.3 mi
Gas Stations:
BP – 0.1 mi
Exxon – 2.3 mi
Dry Cleaning:
Michael's Cleaners – 2.3 mi
Chris' Dry Cleaning – 3.1 mi
Post Office:
US Post Office – 0.2 mi
WORK (proximity to business centers, job locations, etc.)
Sullivan's Island is convenient to all locations:
Downtown Charleston is 10 mi (approx. 17 min)
Mt.Pleasant – 2.8 mi (approx. 5 min)
West Ashley – 12.4 mi (approx. 22 min)
North Charleston – 12.8 mi (approx. 20 min)
Summerville – 32.7 mi (approx. 38 min)
PLAY (neighborhood restaurants, shopping and recreation)
Restaurants:
Poe's Tavern – Known for great burgers, and of course preserving the spirit of Edgar Allan Poe
High Thyme Cuisine – One of Sullivan's Islands best kept secrets, or so they say.
Home Team Barbeque – Ribs, Chicken, Chicken Ribs…It's good food.
The Obstinate Daughter – Inventive New American fare, plus local craft beers & brunch, in an elegant, country-chic space.
Shopping:
Wando Crossing Shopping Center – Everything from TJ Maxx, Marshall's, Wal-Mart
Mount Pleasant Town Center – For a little more upscale shopping experience
Downtown Charleston is only 10 minutes away!
Parks & Attractions:
There is public access to Sullivan's Island Beaches, however you will find that with the area being more residential these locations are much less crowded than other beach locations.
Fort Moultrie
SCHOOLS
Sullivan's Island has its own elementary school.  Plans call for a new Sullivans' Island Elementary to be opened in 2014.
[schoolsearch lat="32.763250″ lng="-79.835801″ distance="3″ groupby="gradelevel" output="table"]
SULLIVAN'S ISLAND HOMES FOR SALE
Sorry we are experiencing system issues. Please try again.
SULLIVAN'S ISLAND HOMES FOR SALE BY PRICE
Sullivan's Island Homes for Sale $250,000 – $500,000
Sullivan's Island Homes for Sale $500,000 – $1,000,000
Sullivan's Island Homes for Sale $1,000,000+